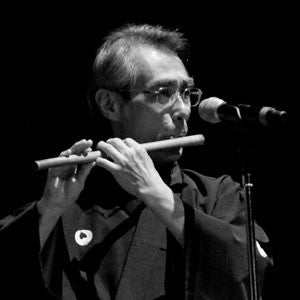 Kyosuke Suzuki Sensei's Fue Workshop 8/27/2017
Introductory workshop for the exciting Edo Bayashi Shinobue (Japanese Bamboo Flute) music that accompanies the Shi-shi Mai (Lion Dance).
In this workshop, students will learn shinobue basics; how to make sound, practice pieces "sakura sakura," "nageai," and "shichoume," along with how to read sheet music for the eventual mastery of "Kotobuki Jishi."
Traditional Japanese-tuned shinobue recommended (preferrably #6.5, but 6 or 7 is acceptable).
Practice plastic fue will also be available for purchase at Asano Taiko US (starting at $25 + tax)
Kyosuke Suzuki will also have high quality fue for sale "Housei, 6.5" for $200. This fue is highly recommended for Edo bayashi.