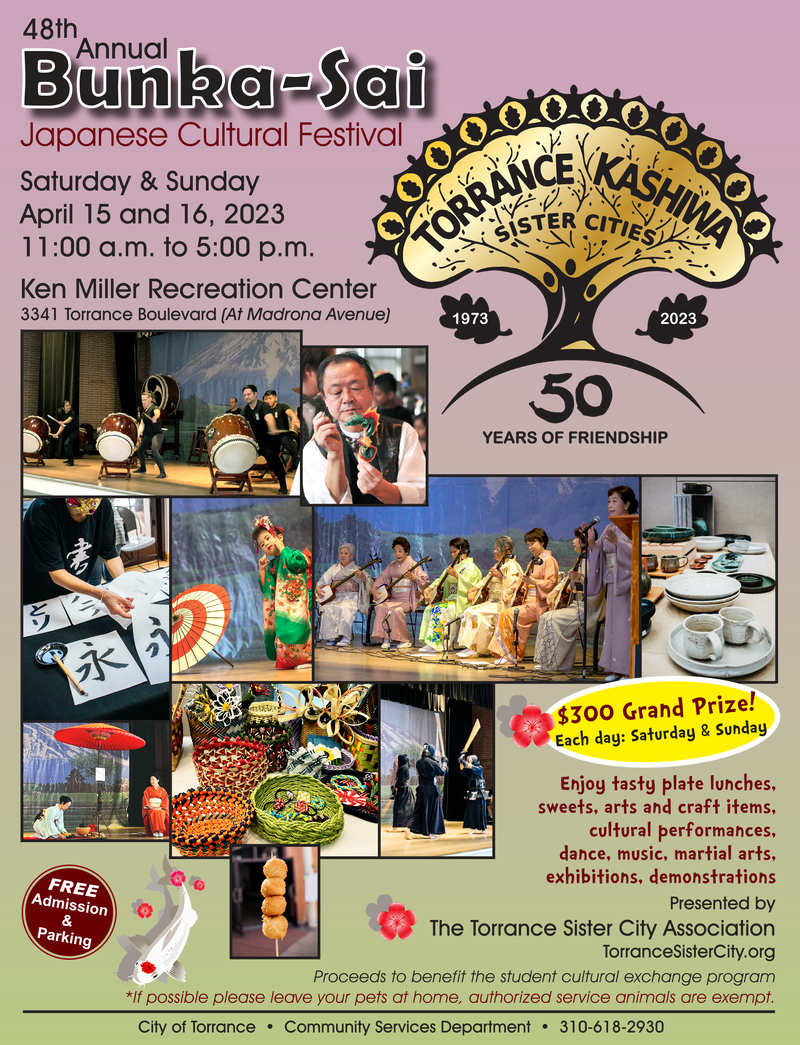 Torrance Bunkasai 2023
Ken Miller Recreation Center (3341 Torrance Blvd, Torrance)
Torrance, CA, USA
Website: 
https://www.torrancesistercity.org/bunkasai.html
 Performing Groups: 
11:10am - Asano Taiko U.S. Advanced Youth Group
4:20pm - UnitTwo, LATI-Gumi, Los Dokos
Bunka-Sai is our annual Japanese cultural festival and major fundraiser for the student cultural exchange program. This two-day event is free to the public and features authentic presentations of dance, vocal and instrumental music, flower arranging, bonsai, tea ceremony, calligraphy, martial arts, story reading, and games for kids. Free hands-on demos of origami and calligraphy, and lectures on bonsai and ikebana by local experts.
For inquiries about Bunka-Sai, please contact us at torrancesistercityinfo@gmail.com.