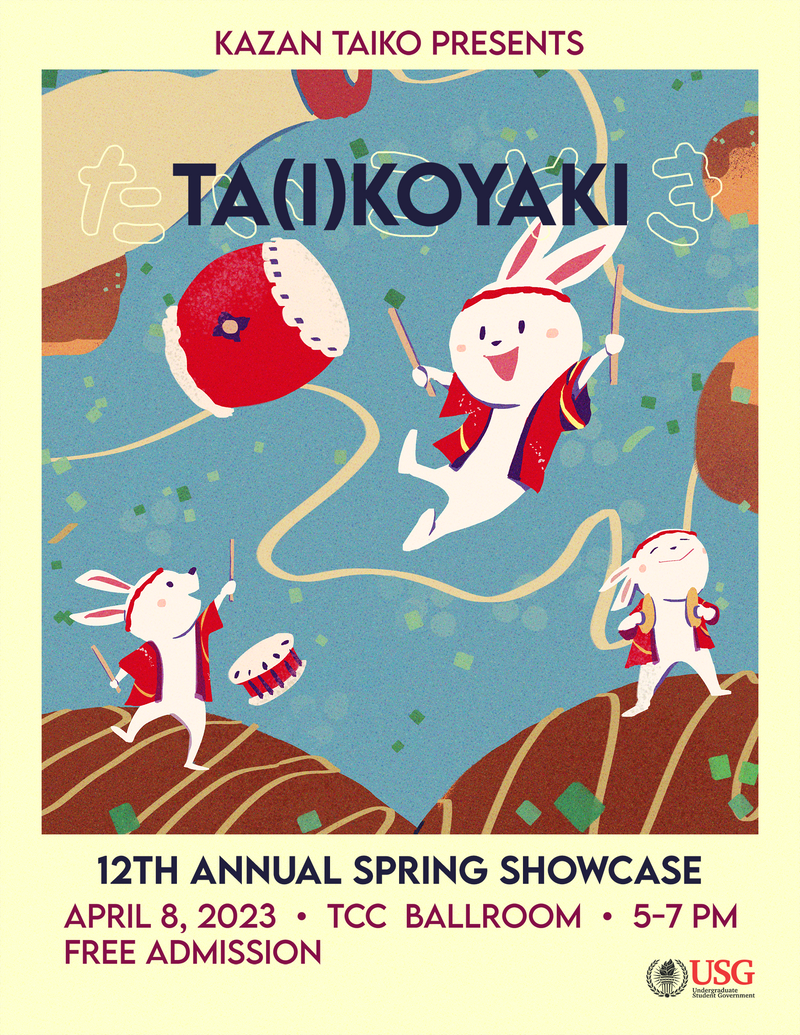 Kazan Matsuri: Ta(i)koyaki
Ronald Tutor Campus Center Ballroom
Los Angeles, CA, USA
Kazan Taiko's 12th Annual Spring Showcase
Website: 
https://usckazantaiko.wordpress.com/calendar/
Kazan Taiko is the Japanese taiko drumming ensemble at the University of Southern California! Founded in 2002, their group's name is derived from the Japanese word for "volcano," an explosive force that inspires them and characterizes their playing style. They perform at events hosted by their fellow Trojans as well as at off-campus performances in the Greater Los Angeles area, in an effort to make taiko known to their campus and local communities.
 
Their goal is to provide a place for USC students to learn about the Japanese-American art form of taiko, while allowing members to express themselves through music and movement with both traditional and modern influences of dance, music, and culture. Kazan welcomes all those interested in learning taiko, and they take pride in being one of the only collegiate groups without tryout or audition processes.

Kazan Taiko is having their 12th Annual Spring Concert on Saturday, April 8th from 5pm-7pm in the Ronald Tutor Campus Center Trojan Grand Ballroom! This is a grand performance they put on every year to showcase their past year's hard work and to share their passion for taiko with the USC community. Admission is free, so come and join them for an exciting night of taiko performances by their members!